Review by Terri Clement
Deck by Rowan Saille and Tranquility Fearn
Published by By The Light Of Productions
www.bythelightof.com
Retail US $25


Tranquil Willows gives a new look to the traditional Tarot. This limited edition deck is a digitally painted 78 card Tarot in a triangular in shape.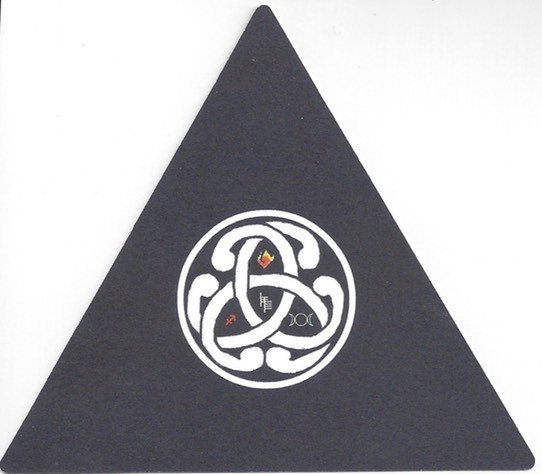 The hand-crafted deck arrives loosely sealed in plastic and in an organza drawstring bag. The images are printed on thin flexible card stock, on a black background with a matte finish. I find myself a little worried about bending the cards.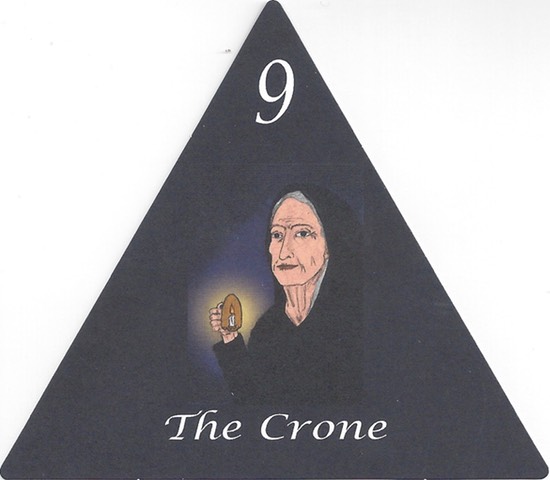 The cards measure 4" on each side. The number for each card is on the top and the name for each card is printed on the bottom. There are perforation marks on the sides of the cards which might bother people with tactile issues. The cards are not reversible friendly.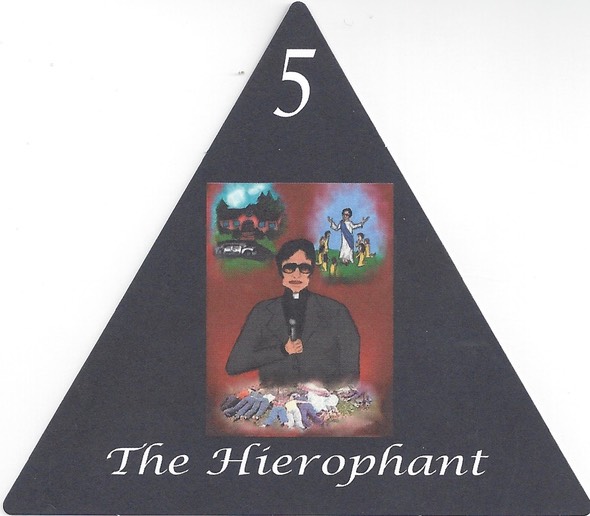 Strength is numbered 8 and is Justice is numbered 11. The Hermit has been renamed Crone. The Hierophant is a depiction of cult leader Jim Jones and the mass suicide that took place under his leadership of the People's Temple. Personally, I find this off putting.
The suits are named: Wands, Disks, Cups, and Swords. The Courts are titled: Student, Warrior, Adept, and Wisdom.
The triangle shape means a smaller image with lots of blank space. The card images are much darker than the online images making some of the details difficult to see.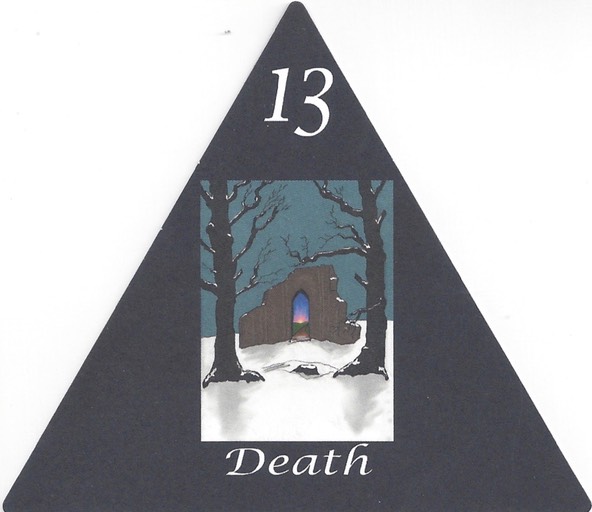 Interestingly, the triangular shape was chosen so that when you read them you not only have upright and reverse, but also the tilted orientations. Tilting left is blocked or slow to move forward and if tilted right the energy is moving quickly. 
Collectors might enjoy having this deck in their collection, but it really isn't made to be a daily, workhorse type of deck.

Review copy provided by By The Light Of Productions.