Review by Terri Clement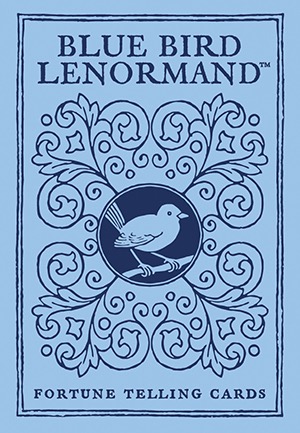 With Verses By Stuart R. Kaplan
Published by U.S. Games Systems, Inc.
ISBN-13: 978-1-57281-836-1
ISBN-10: 1-57281-836-0
Released 2016
Retail U.S. $14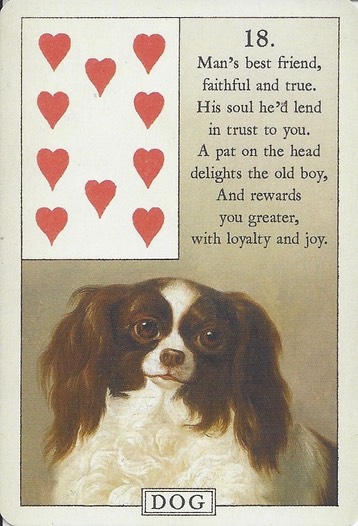 The Blue Bird Lenormand is a charming and classic looking Petit Lenormand fortune telling deck, that will be a delight to many.

The sky blue tuck box is elegant yet simply done. It is strikingly similar to the Blue Owl Lenormand box.

The cards measure 2 3/8" wide x 3 1/2" tall. With the small size and with inserts on the top half of the cards, the images are still large enough to clearly see details. Those used to working with larger cards may feel all thumbs initially working with such a small deck.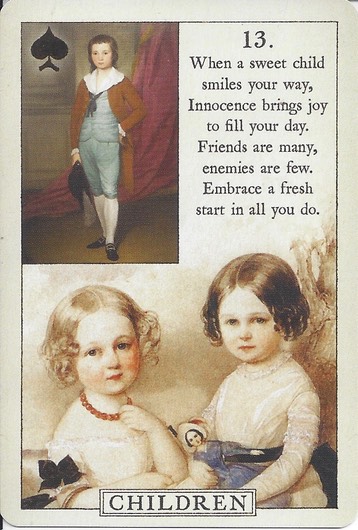 The artwork is 18th century Victorian era, with playing card inserts in the upper left ¼ of the card. I found this updated Lenormand setup to very similar to the Daveluy deck c. 1860 and the Geuens-Willaert Lenormand c. 1903. The upper right ¼ of each card contains an original verse written by Stuart Kaplan. A beginner may find these verses helpful while interpreting the cards. Other readers may find the verses to be an annoyance.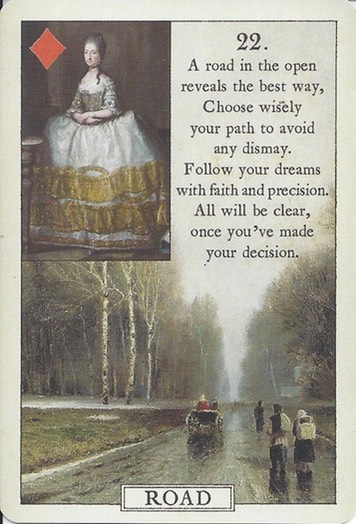 An interesting note with this Lenormand deck Child is titled Children and Road is titled Roads.


Included with the deck is a handsome 40 page little white book. There is a very insightful, but brief biography of Mlle. Lenormand. It also has card meanings and a sample Grand Tableau reading.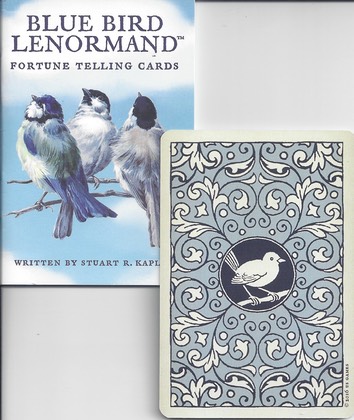 This is a sweet little Lenormand and those that enjoy the classic look should take a look at the Blue Bird Lenormand.



*Please note the Blue Bird Lenormand replaces the Blue Owl Lenormand deck in the U.S. Games Systems product line.

Review copy provided by U.S. Games Systems, Inc.