By Terri Clement
Using the Oracle of Shadows & Light
 by Lucy Cavendish & 
Jasmine Becket-Griffith

...
The holidays are behind us. It's time to take down the tree and put away the lights. I am grateful for longer days. We move into the New Year with a very powerful Super Moon.  This is a fantastic time for goal setting, manifesting and making wishes. Be careful what you are asking for and how. Be sure to ask for things to come to you in a "Good and Gentle Way." 


Let's see what the Fae have to offer us for the month of January.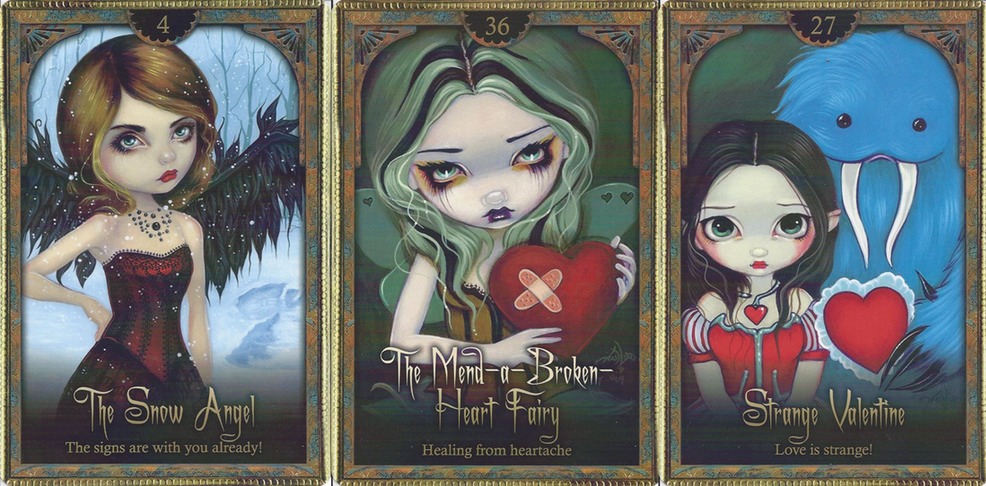 The beginning of the month is a time to be prepared for heightened intuition. It is also a time to open yourself up the Faerie and Angelic guidance. Answers to your questions are right in front of you, you may be over looking them. Watch for patterns that repeat themselves, often these are the answers you are looking for. 
This month you do not have a moment available for procrastination. Get up, get moving, and get things done!

 
At this point it is also important to close the door on the past and live fully in the present.  Getting stuck back in the past will only keep you from moving forward.

 
The middle of the month, make it a point to treat yourself gently. Take the time to do all of those little extra things that make you feel good. Take a long, hot bath. Wear your favorite perfume. Use your best dishes. There is really no reason to keep those things for a special occasion. Every day is extraordinary and you deserve the best.
Towards the end of the month you may experience a surge in energy. If you are single, you may find yourself in a place of romantic beginnings. If you are already in a relationship you may find that you meet someone who turns into a great new friend.

 
Look forward to receiving messages of good news. Welcome them.
Be sure to pace yourself during this high energy time. You don't want to tire yourself out when you have so much to accomplish.

 

A nice stone to carry this month is the Rose Quartz.

 The Rose Quartz is the stone of universal love. It helps open the heart at all levels to promote love, self-love, and friendship. It can also help provide comfort in times of grief.
 The Rose Quartz helps strengthen the heart and circulatory system and can help release impurities from body fluids. It speeds recovery, can help reduce high blood pressure and is a good energetic support.
*Stone healing properties are not intended to replace the advice of your doctor.
As always, I hope you find that this message from the Fae helps guide you through the ups and downs of this month!! Remember to say a special little thank you to our Fae Friends for the guidance, insight and entertainment!
See you again next month and keep the faith!