Review By Terri Clement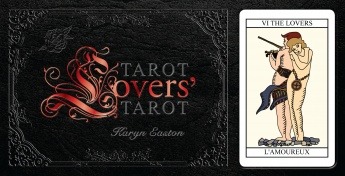 Tarot Lovers' Tarot by Karyn Easton
Published by Schiffer Publishing, Ltd., www.schifferbooks.com
ISBN:  978-0-7643-4133-5
Retail U.S. $45.00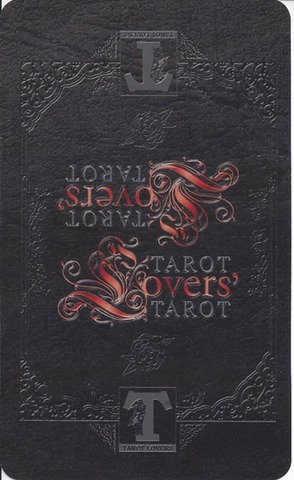 From Karyn Easton the illustrator of Tarot, Birth Cards and You:  Keys to Empowering Yourself comes a modern take on the Tarot de Marseilles. This is an 78-card Tarot along with a 208-page guidebook which is affectionately called the "Little Black Book." This is a cute play on words!
This set arrives in a heavy duty, black cardboard box, featuring The Lovers on the cover. The box has a strong magnetic closure with white pull tab and stays.  The deck is held in a recess inside the box, a small plastic sleeve holds the cards together. The deck and the book had a bit of an inky smell right out of the box.
The oversized cards measure in at 5 5/8" tall by 3 3/8" wide. The cardstock is thick with a very shiny lamination. This makes this deck not only large but bulky. Those with small hands will have a challenge with a traditional riffle bridge shuffle. The deck does fan nicely, however.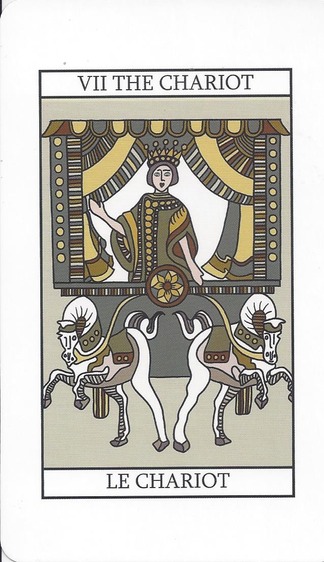 Strength is number VIII and Justice is XI. The suits are Wands, Cups, Swords, and Coins. The Elements are Wands = Fire, Cups = Water, Swords = Air, and Coins = Earth. The Courts are Page, Knight, Queen, and King. The pips are non-scenic.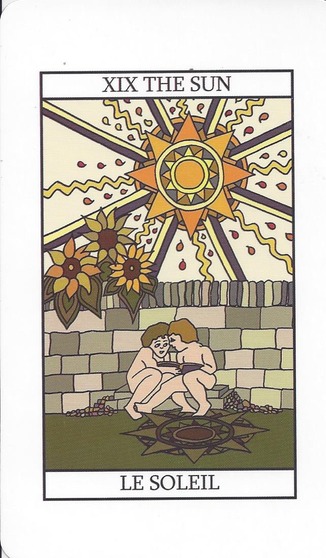 The card backs are reversible friendly, featuring large T logo at the top and bottom with Tarot Lovers' Tarot set in the center.
The Chariot features two white horses rearing up and pulling a chariot. The driver isn't holding the reigns. The horses seem to be going in their own directions.
The Sun shows two naked figures in the foreground, sitting with their back to a brick wall. They are reading a book. The sun is shining high in the sky and sunflowers are blooming in the background.
The Little Black Book contains a wealth of information suitable for both Marseilles and the Rider-Waite-Smith. There are upright and reversed meanings, along with astrological associations, candle colors, corresponding crystals and much more. This guidebook would make a nice resource, especially for those just starting out with the Tarot de Marseille.
This would be a nice set for those interested in learning a new tradition. It is a set that can easily be used with some study from anyone from the beginner all the way though the professional.