June 2017
By Terri Clement
Using the Oracle of the Dragonfae by Lucy Cavendish


It's been a busy month here in the Pacific Northwest. I have been spending a lot of time out in the greenhouse. I have lots of starts, but unfortunately, I have nothing in the ground as of this writing. The hubby tore apart the lower gardens and I have to wait until he is finished before I can put anything in (Insert sad face here). We are starting to see that the cherry and blueberry Fae have been busy though! 
Let's see what the wee folk have to offer up for the month of June...
Focus, dedication, hard work, and respect are the keys to getting through the first part of the month. Be proactive, stand on your own two feet, rely on yourself instead of others. Create from within instead of seeking what you need externally. 
Pay attention to what your elders say, ask questions about how they used to do things. Focus on old techniques and energy instead of trying to keep up with the latest fad.

For those looking for love maybe it's time to expand that search and look at people a little older than you would normally. Look forward to improvement in your finances. Anyone who has been under the weather will find themselves healing and energy increasing.
The middle of the month comes with a reminder that we frequently get from the Fae. Make time daily to dance, sing, laugh, play music; do whatever comes from the heart and brings out your wild side. You can be sweet, nice, playful, cute, romantic, and charming.
Don't try to control everything. Don't try to predict every outcome. Let some things just roll along and do what they will. You might be happily surprised with what comes to pass. When we let go of some of this "control" we make room for insights from the magical realm, meaning our Faerie friends. 
The remaining days of the month focus on what is not being said, especially those that are working with sitters. Tune in, connect higher source to higher source. You have the ability to understand another being without anything needing to be said, this also applies to working with animals and magical beings. Pay attention to your dreams and listen to the whispers when you are awake.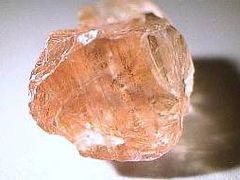 A good stone to wear or carry this month is the Sunstone.


The Sunstone is well known as a good luck stone. It can also help increase intuition. As a natural anti-depressant, it allows your happy self to shine. It can help you let go of fear and stress. This is a great stone for those that find themselves unable to say "No."  
Sunstone can help with a sore throat and ulcers. It can also be helpful for those with back problems.

*Healing properties are not intended to replace the advice of your doctor.

As always, I hope you find this message from the Fae helps guide you through the ups and downs this month. Remember to say a special little thank you to our Fae Friends for the guidance, insight, and entertainment!