By Terri Clement
Using Faerie Reflections by Paulina Cassidy...
Well now that we are almost the end of the growing season here in the Pacific North West my garden has finally started producing.  I've been able to put up some dill pickles (supplemented by the Farmer's Market).  I spotted a pumpkin the other day, it will be nowhere near orange by Halloween (boo), and we have had our first few ears of corn, which were very, very good!   We are trying to come up with a plan to keep the deer out of the garden for next year.  Wish me luck!
Let's see what the Fae want us to know for the month of September…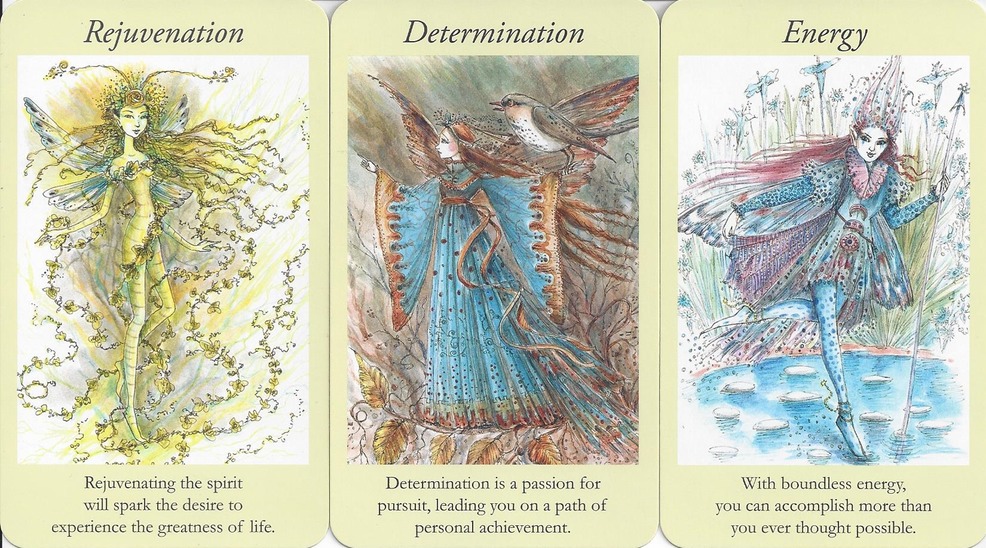 The beginning of the month you may find yourself needing to take care of you and recharge your own battery. It's is not self-centered to take time for yourself. If you are not at the top of your game, you are not going to be the best person you can be when it comes to taking care of the others who rely on your constant support.  
Take some time and do some things that make your feel good, that make you feel special, and that help you recharge. If you can't take some time to actually get-away somewhere, let your mind take you there. Sit back in your favorite comfy chair, close your eyes, take a big deep breath and go to your favorite destination. Include all of your senses, what do you see, smell, hear, feel, and taste. You and those around you will definitely benefit from you taking care of you.
During the middle of the month you might find that you are feeling more of an internal push to get things done, to achieve more, to be happier, and to be healthier. You might notice a drive and a passion that you've not felt before. Start out by making a list of what you want to accomplish. Remember, you don't have to change everything all at once, especially if getting fit is part of your plan, don't push yourself to the point of injury, build up – slow and steady. Tackle what you can and then reward yourself. Tomorrow will bring a new day. 
Toward the end of the month, you will begin to see the payoff for the work you have done earlier in the month. The rejuvenation and determination turn into you accomplishing more than you though you could. Refer back to the list that you made earlier in the month, now is the time to begin ticking items off of that list. Notice how much happier you are!
A nice stone to carry this month is Sodalite.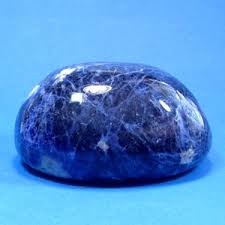 Sodalite helps encourage intuition, rational thought, truth, and it helps one find their voice, speak their truth and to be heard. It also helps with self-esteem, self-acceptance and self-trust.
Sodalite can help balance metabolism, aid with calcium deficiencies and help boost the immune system.
*Stone healing properties are not intended to replace the advice of your doctor.
As always, I hope you find that this message from the Fae helps guide you through the ups and downs of this month!!  Remember to say a special little thank you to our Fae Friends for the guidance, insight and entertainment!
See you next month and keep the faith!