November 2015
by Terri Clement
Using:  Inspirational Wisdom
From Angels & Fairies
By Frances Munro and Judy Mastrangelo
Publilshed by U.S. Games Systems
The Fae seem to be a bit confused at my house. Not sure what is going on, but a have huge juicy strawberries, plump raspberries, and my mini rhododendron, which normally blooms in the spring is blooming again. 
Let's take a look and see what they have to share for the month of November...
At the start of the moth you will find that it is a great time to knock things off of your "to do" list. This is a high energy time, so take advantage of it and get things done. This is not a time to hold yourself back, especially in the creative aspect in your life. Tackle these projects with enthusiasm and give them all you've got. (A special shout out to those participating in NaNoWriMo! Go, Go, GO! You can do it!)
Let this eagerness over flow over into the other parts of your life, especially your personal relationships. Be the beacon of light that shines in your life and in the lives of others.

The middle of the month might prove to be a period of heightened intuition. Follow your gut. Remember, you intuition is like any muscle in the body, the more you flex it, the stronger it grows.

Trust yourself. Don't let what others think about you get in your way, especially if they are trying to lead you off of your chosen path.

Towards the last part of the month if you catch yourself floundering – ask for help. Asking for help does not mean that you are weak in any way. Sometimes we just need a leg up to get on the horse.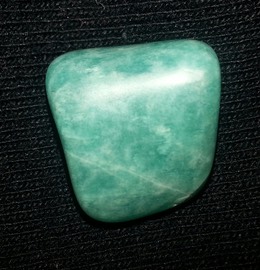 A nice stone to wear or carry this month is Apatite.
Apatite is one stone that can help with manifesting and getting things done. It can also stimulate the development of intuition and can help deepen meditation. It also balance activity, calming over-activity and stimulating under-activity and can increase motivation. Apatite enhances creativity and intellect. It can also help one connect with a very high level of spiritual guidance, enhance communication.
Blue Apatite can help with bones and teeth. It can improve arthritis, joint pain, and hypertension. It can also encourage healthy eating.

*Healing properties are not intended to replace the advice of your doctor.

As always, I hope you find that this message from the Fae helps guide you through the ups and downs of this month!! Remember to say a special little thank you to our Fae Friends for the guidance, insight and entertainment!

See you again next month and keep the faith!