By Terri Clement
Using the Oracle of Shadows & Light by Lucy Cavendish...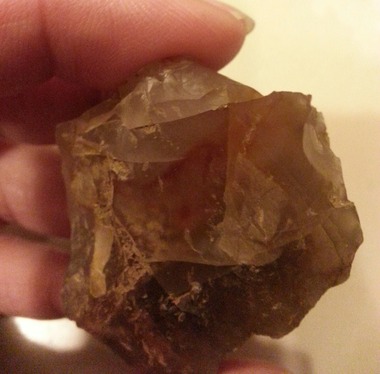 The holiday's have passed us by and the days are finally getting longer.  Boy, do I look forward to that. Though we are not having the snow that the rest of the country seems to be having, we have had several days of freezing weather and lots of fog here on the rainy side of the Cascade Mountain Range. Ventured out in the freezing weather about 10 days ago into the foothills - agate hunting, had my first experiencing finding and digging one out of the ground. It was very exciting. I could only see a sliver, thanks to the freezing sun, but it came out to be the size of a golf ball. This beauty required a small sledge hammer and a long shank chisel to get it out of the frozen ground. Can't wait to see it after it goes through the tumbler!
Shall we see what the Fae have to say for the month of January?  
Here we go…

During the first part of the month you may find yourself caught up in much busy-ness. The hustle and bustle of the holiday is behind and things need to be sorted and put away, donated, recycled, or thrown away (don't forget the fridge).  Hahahah!   
This may also be a period where you find it hard to quiet the mind. You may have trouble falling asleep or staying asleep. This has long been a problem of mine. I recently found a technique that is working well for me. It's called the 4-7-8 breathing technique (This will not work for everyone, but worth a try.  It might work for you). This technique is very simple, and can be used even when you just need to relax. Breathe in for a count of 4, hold for a count of 7, and exhale for a count of 8, repeat as needed. This technique, for most people, is calming and slows the heart rate. I have been using this and have been falling asleep within about a half hour or so, opposed to an hour or two.  …And using it again if I wake in the night and have found that I fall back asleep with only one repetition.
The first part of the month be sure to take time for self. You may be accomplishing a lot, but it's still important to take care of you.  Meditate, read a good book, chat with a friend, etc.
The middle of the month may bring a feeling of being pressured to do several things and/or attend several events very close together.  Don't feel that you need to attend or do every thing that is presented to you. Slow down and really look at things clearly. You will see a solution. There is a clear choice. Some of these things and events will weigh out as more important than others. Do the essential things and attend the vital events - let the rest slide.
You may also be in the position to help someone else along the way. Look for opportunities to be the teacher. Help shine the light for others to see.
The last part of the month could bring drama into your life, should you allow it. So double check what you are letting come through and what you are shielding yourself from. This is a good time to practice your grounding techniques, set boundaries and to say "No."
You might find that during this final part of January, someone trying to pull the wool over your eyes. Trust your intuition, you have trained it well. Educate yourself about the scams that are out there and let yourself fall victim.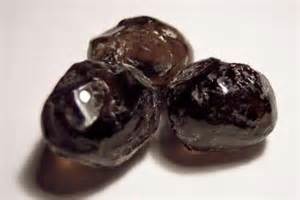 A nice stone to carry this month is an Apache Tear.  
This stone is a Black Volcanic Obsidian. It is rough and opaque at first look, but when held to light more often than not, is translucent.  This stone is created when hot lava is forced directly into the air and solidifies before hitting the ground.
The Apache Tear aids during times of sorrow. They gently help one let go of grief and help us let go of blocks. They help relieve stress and replace that void with positive vibration.
Apache Tear may help the body absorb vitamins, have a calming influence for muscle spasms, and can enhance the immune system.  This is a very protective stone.
*Stone healing properties are not intended to replace the advice of your doctor.
As always, I hope you find that this message from the Fae helps guide you through the ups and downs of this month!!  Remember to say a special little thank you to our Fae Friends for the guidance, insight, and entertainment!
See you again, next month and keep the faith!