February 2017
By Terri Clement
Using the Inspirational Wisdom from Angels and Fairies by Frances Munro and Judy Mastrangelo Published by U.S. Games Systems, Inc. 
January took us through freezing temperatures, torrential downpours, and finally a week of beautiful spring-like weather that made me want to get out in the garden. A majority of my pruning is done.

February may bring back some colder weather again so that will slow me down. I am so anxious to start the planting process and getting my hands in the dirt!

Let's take a look and see what the Faeries have to share with us for the month of February.
During the first few days of the month, you may feel like you are being pulled in many different directions at the same time. You may also find yourself looking to the past. While it is okay to look backward from time to time, your best path is in front of you. Focus on the present, the here and now. 
Affirmation for this time: "I am present and ready to move forward." 
This can be a lucky and prosperous time for you. Look for ways to increase your income. For those that are married. The peony is a good omen for a happy marriage. Look at what is working in your relationship and put your focus there.
Now that you have made the decision to move forward and have practiced your affirmation, the middle of the month brings a period of time to create your plan for what your future looks like. What are your short term goals? What would you like to accomplish before the Spring Equinox? 
You have all the skills that you need to accomplish anything you set your mind to. It's simply a matter of determining what you want, laying out a plan. Get fired up! Be excited. Lead, don't follow! 
The later part of the month may bring in others who see your change in attitude and might want to drag you down by trying to instill their own fears and negativity. It is okay to let them have their say, but that should not influence your thoughts or move you off of your path. 
Your affirmation for this part of the month: "My life is enchanted and I have new energy."
If you are seeking love – be on the lookout during this time, someone is right around the corner. Love, honor, beauty, and passion are all coming your way. If you are currently in a relationship, look at how you can increase these things in your life and in your relationship.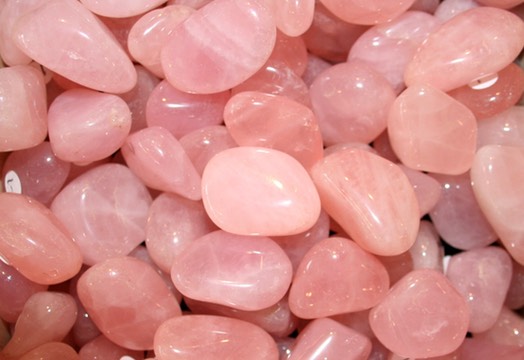 A nice stone to wear or carry this month is Rose Quartz.
The Rose Quartz is one of the best crystals for emotional healing and love. When you are guided by loving energy we don't get bogged down with negativity. This stone can help restore trust and harmony, it promotes, love, self-love, friendship, and inner peace.

Rose Quartz can help balance the physical heart and circulatory system. It can help lower blood pressure. It can also help lungs, kidneys, and can increase fertility.

*Healing properties are not intended to replace the advice of your doctor.

As always, I hope you find this message from the Fae helps guide you through the ups and downs this month. Remember to say a special little thank you to our Fae Friends for the guidance, insight, and entertainment!