Interested in writing an article, submitting original artwork, or ? Contact us for the latest Submission Guidelines and send your submissions to ATAsTarotReflections@gmail.com! Authors and artists retain ALL rights to the work they submit!
Adrienne Abeyta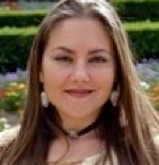 Adrienne Abeyta combines the symbolic systems of tarot, numerology, and astrology. She offers a contemporary approach as she connects modern psychology and spirituality in her readings. Her specialty is bridging the practical everyday world with the spiritual growth and evolution of each person. She believes in the capacity of individuals to discover their fullest potential and it is her gift to assist in this process. Adrienne is a certified life coach and owner of Five Muses Entertainment, www.Fivemuses.com. Adrienne can be reached at 619-917-0998 or adrienne@fivemuses.com.
Have you checked out Adrienne's website?  www.AdrienneAbeyta.com.
Tabitha Chamberlain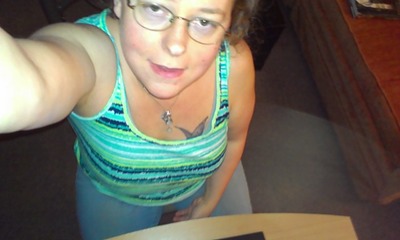 Tabitha Chamberlain is an Eclectic Solitary Pagan who has been practicing for over six years. A blend of all cultures, ideas, and beliefs. While still working a regular full-time job she tries to find time to blend her beliefs into her day-to-day life, educating those around her. Being an avid reader, she spends a great deal of her free time with her nose buried in a book.
Terri Clement
Terri Clement is a featured reader at many local events in the greater Puget Sound area.  She has been reading since the age of thirteen.  She also works with Faerie Energy for reading and healing.  She specializes in Behavior Kinesiology and has guested on Seattle area radio stations.
She is one of 111 featured authors in One Page Wisdom: Inspirational One-Page Writings from 111 People Worldwide published by Life Skills Australia and available from fine booksellers online and elsewhere.
She can be reached at terri.clement@gmail.com.
Kat Hamlin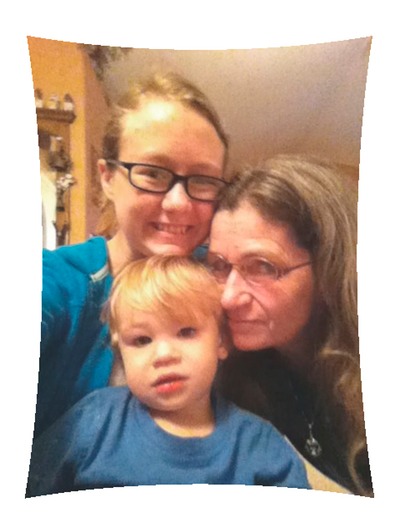 Kat (Kathleen Anna, Kathy, Katmandhu, Katrinka, Kate, and a few other names that shouldn't hopefully ever be said again) is the new editor for the ATA Quarterly Journal. She is pictured with her youngest Star Child, Bonnie Rose and her only Grandchild, CJ. Bonnie & Kat live in Florida in a haunted house where they feel very welcome. 
 Kat began reading for others around the age of ten. Her Grandmother read tea leaves, but she never got the hang of that. She instead concentrated on  her crystals, cards, prolific dreams, and her inner sense of knowing. She began her love for graphic arts as an Art Major in high school and majored in Commercial Art, although her drawing skills were horrendous. (She can't sing either.) She went on to further her graphic design through newspaper advertising and a few other publications, as well as heading up a production department at an advertising agency.
She looks forward to her new adventure and getting her hands back into writing about her ongoing lessons in Tarot, her spiritual self, writing and graphic layout. She encourages everyone that is a non member of ATA to join and travel with her as her enlightenment enfolds. She feels as if she is now once again, on the Fool's Path.
Diane Wilkes
Diane Wilkes is the author of the Jane Austen Tarot and the Storyteller Tarot. She is a Certified Tarot Grand Master and has read cards for over 45 years. She hosts the Tarot Passages Website and has contributed articles to various tarot publications.
Sheri Harshberger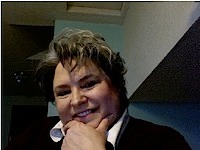 Sheri Harshberger has been working with the Tarot for many years and is thrilled to share her love of the American Tarot Association, Tarot and oracles with the world community as Editor of Tarot Reflections and as the Vice President of Outreach from 2007 through 2014, and as the President starting in 2014. She is a featured author in One Page Wisdom: Inspirational One-Page Writings from 111 People Worldwide. When not working on features and Tarot Reflections issues, she can be found reading by appointment in her office, at a fair, corporate event, and nearly anywhere one would be least likely to find an "oracular samurai."
She can be reached at ATAsTarotReflections@gmail.com.