Wisdom of the Oracle Divination Cards
Review by Carol A. Pollio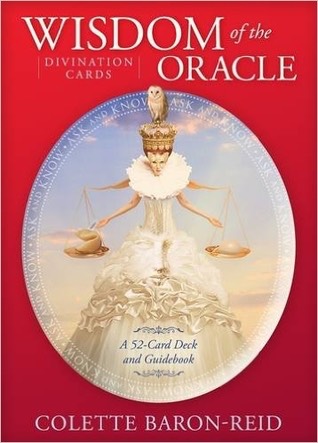 By Colette Baron-Reid and Jena della Grottaglia

ISBN: 978-1401946425
Retail Price: $16.99 (I purchased for $11.94, including shipping)
Publisher: Hay House
www.hayhouse.com
52 Card Deck; 204 Page Guide Book (Includes Reversals)
The Wisdom of the Oracle deck is the latest from Colette Baron-Reid, Canadian spiritual medium. The deck is illustrated by Jena della Grottaglia. It is Ms. Baron-Reid's 4th oracle card deck and, in my opinion, her best yet.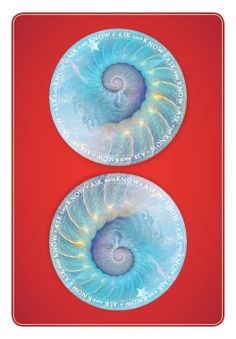 The deck of 52 cards is beautifully illustrated, incorporating elements of nature, animals, fairies and other elementals, with both traditional and modern symbolism. The color scheme is pastel, with a white border, while the back of each card is a deep red with two turquoise nautilus-like circles. The words "Ask and Know" in small print surround each circle. Each card includes the face of the Oracle in the design, often as a very subtle image in the clouds or background. The card stock is thick and glossy, 3 ½" x 5", with rounded corners. All in all, it is a stunning deck!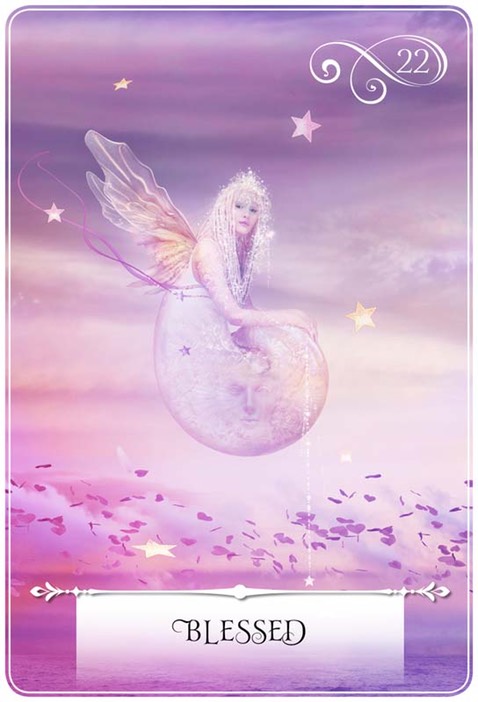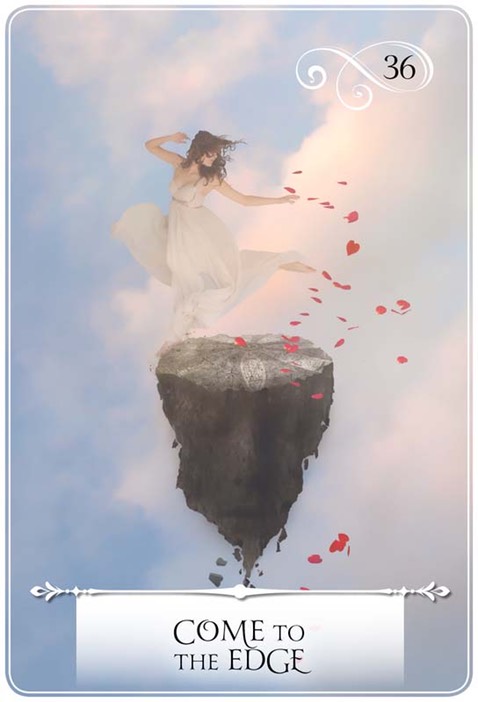 Each card includes a phrase of one to five words and a number, which coincides with the Guidebook; some examples are "Tick-Tock," "Time to Go," "Orphaned," "New Life," and "Higher Power." The Guidebook includes 250 meanings for the cards. This is because there are key words for each card, then The Oracle Message, a Relationship Message, a Prosperity Message, and a Protection Message. The Protection Message is the interpretation of reversals and is not simply a negative of the upright card. Instead, the reversals ask us to pause, ask questions, and perhaps rethink our approach to the issue in question. Most of the upright meanings are fairly intuitive and reading Protection cards takes a bit of thought, but for me, the result right out of the box was an insightful reading.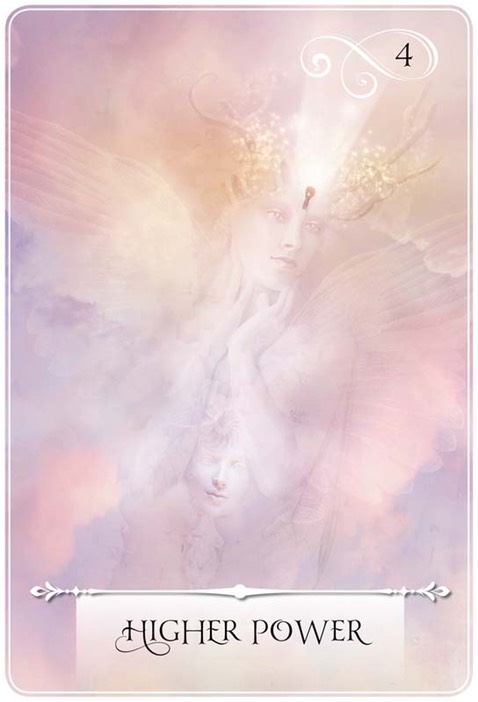 The feel of the deck is very spiritual, as are the interpretations provided in the Guidebook. The intent of the oracle deck is to forge a deeper connection with Spirit or the Divine. References to Spirit, Divine love, and a Higher Power are found throughout, however, no reference is made to a specific religion or belief system. Combined with the pastels and beautiful artwork, it makes for a very visually appealing and powerful deck. I am not one to connect typically with this type of deck, but it just speaks to me on a deep, spiritual level. 
If you are familiar with Baron-Reid's other decks, this one is much softer in look and feel, but very rich in the variety of interpretations and the insight it can provide. In Baron-Reid's own words, 'it was intended to be a "living" oracle; complex, but still easy to use.'  I have really enjoyed this oracle deck and I believe that you will, as well.
I understand that several additional decks are in the works for late 2016 and early 2017; a spirit animal deck and "Postcards from Spirit," an oracle that one can use to connect to those people around them that have passed on. I am definitely looking forward to them!