By Terri Clement
Using The Oracle of the DragonFae by Lucy Cavendish
We are finally beginning to see Autumn arrive here in the Pacific Northwest. The leaves are beginning to turn. For the most part, the garden is finished and waiting for the ground cover to be planted. The days are getting shorter and cooler. I do love this time of year! The colors, the decorations, the smells, oh and the food! Soups, stews and home-made breads… YUM!!!
Now let's take a look and see what the Fae have to say for this month.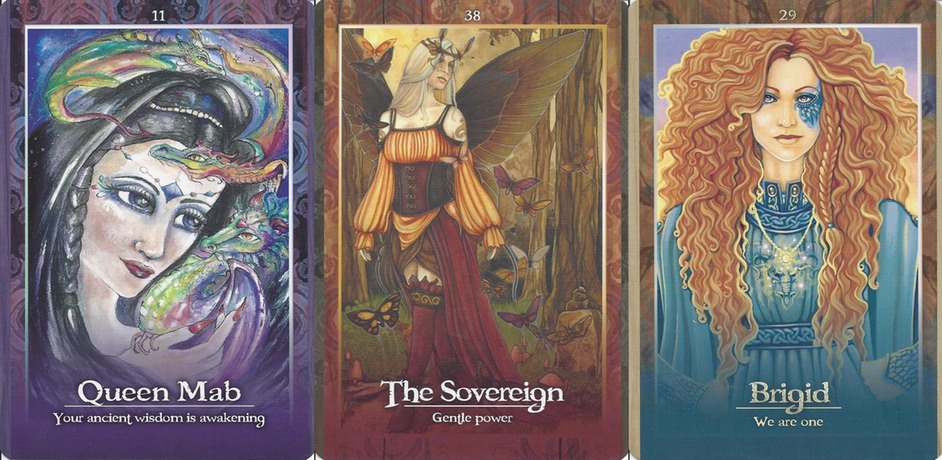 The beginning of the month is a time to step up into your own personal power. Take control of your own life. You are much strong than you believe and it's time to walk proudly on the path of your choosing. Now is the moment for you to be strong, be smart, make a difference and change the world.  
As the veil thins you will see that this is a point of heightened intuition, which makes an excellent time to do readings and work magick.  
You may find it beneficial to work with older generations in your family and learn about their spiritual traditions. You might also discover yourself passing on your knowledge to the younger and less experienced.
The middle of the month gives way to a period of focusing on living in a gentle and caring way. This includes helping to take care of our planet, starting in your own back yard. Reducing, reusing, recycling and composting can all be great places to start. Take care of the little things that collectively make a HUGE difference. By living in a gentle manner and caring for Mother Earth, you will set an example for those around you. This is effectively being the change that you want to see in the world.
With the nights getting longer, towards the end of the month you will want to try to find as many occasions as possible to get outside during the day light hours. Take advantage of as much "natural" light as possible, the sun, moon, stars and candles. You may find candle magick works quite effectively this month, just remember what you send out comes back to you three-fold.
Communication comes easily during this same period. Take advantage of this and meet new people. Exchange ideas and learn to understand their truth, even though it is different from your own.
A good stone to carry this month is Hematite.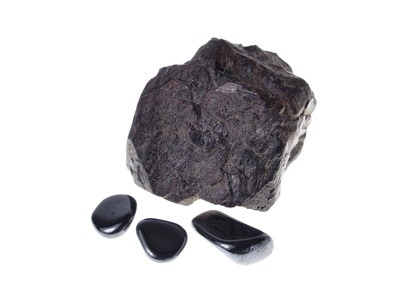 Hematite is a grounding and protecting stone. It can help with the connection with earth. It can help you feel safe. This is the stone of courage, strength, endurance and vitality. It also aids with concentration and can help with memory. It can also support self-esteem and give confidence.
Hematite can help regulate the blood supply and aid blood conditions such as anemia. It can help support the kidneys. It can be helpful with anxiety, and sleeplessness and leg cramps.
*Stone healing properties are not intended to replace the advice of your doctor.
As always, I hope you find that this message from the Fae helps guide you through the ups and downs of this month!! Remember to say a special little thank you to our Fae Friends for the guidance, insight and entertainment!
See you again next month and keep the faith!