By Terri Clement
Using the Woodland Wisdom Oracle by Frances Munro and Peter Pracownik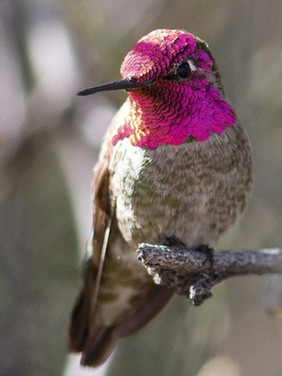 Here in the rainy part of the Pacific Northwest, we have just survived our first Arctic Blast of winter! I don't mind the cold. I actually enjoy every season, however, I am grateful that it has warmed up enough that I don't have to have the kitchen faucet running in order to prevent the pipes from freezing. 

I am also thankful that I don't have to bring the humming bird feeders in tonight, though I did have an amazing experience one morning this past weekend. I gathered up the two feeders that hang on the stand in the front of the house to take them outside. I didn't make it 10 feet from the front door and had to stop and let a little juvenile male Anna's Humming Bird feed. He was very hungry and just couldn't wait. It was wonderful and breathtaking (and not to mention COLD) all at the same time.  This is the first of this species of hummers that I've seen here, so it was very exciting.
Well let's check in and see what our Faerie friends have to offer us up for advice for the month of December!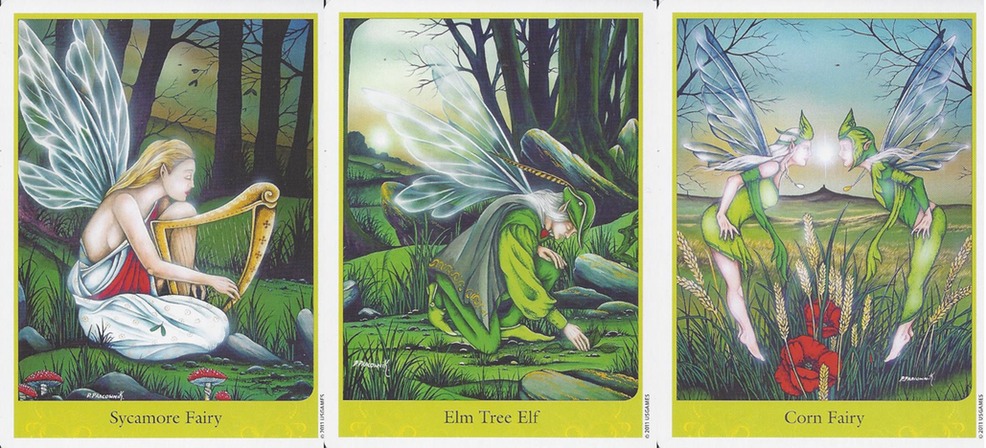 At the beginning of the month you may find that you are starting to think of making some big changes in your life. It is a good time for that. If you believe you can do it, you will be successful. It's time to move forward joyfully. This time of the month is also an excellent occasion to meditate and/or do some visualization. Focus on where you want to be, see yourself taking the steps to get there. Notice the little cool things along the way and don't rush through this part of the process. 

If you play an instrument, get it out, dust it off and take advantage of some free moments and make some beautiful music. It's good for the soul. If you don't play, then turn on your favorite music and wiggle yourself about!

 
The middle of the month is a period where you may find it beneficial to look at your own talents, and nurture them. Focus on what you are good at and then raise the bar and do it a little bit better. This is a good time to put the changes that you thought about in the beginning of the month into motion. Know that the past is behind you and now it is time for growth, growth and more growth.

 The Fae also want you to take a moment and think about them and acknowledge the good things that they bring you. How they bring you the sweet fragrance of flowers when none are around, a ripple in a pond when there are no fish and no breeze, and the faerie rings that you see from time to time, where they had danced so blissfully the night before, just to name a few.

 
At the end of the month as fall gives way to winter, spend some time with those who lift you up. Focus on those positive relationships, those who are happy to be with you. These are the people who deserve the lion's share of your attention. These are the relationships you should foster. Also, don't forget to give yourself some well deserved down time. You may need it as the month, season and year come to a close.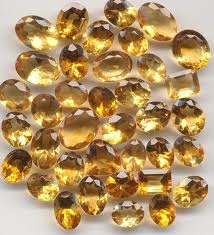 A nice stone to carry or wear this month is Citrine.
Citrine brings happiness, raises self-esteem, attracts wealth, prosperity and success.  Citrine can stimulate the brain and strengthen the intellect. It helps provide motivation, creativity and encourages self-expression. It can help concentration, release negative thoughts, depression and fears. Citrine is an emotion balancing stone and aids in digestion and negates kidney and bladder infections. It can help with eye problems, increases blood circulation, detoxifies blood, and can balance the thyroid.


*Stone healing properties are not intended to replace the advice of your doctor.
As always, I hope you find that this message from the Fae helps guide you through the ups and downs of this month!!  Remember to say a special little thank you to our Fae Friends for the guidance, insight and entertainment!
See you again, next month and keep the faith!