This month we are offering 2 signed advance reader copies of The Fortune Teller, A Sweeping & Suspenseful Tale by Gwendolyn Womack.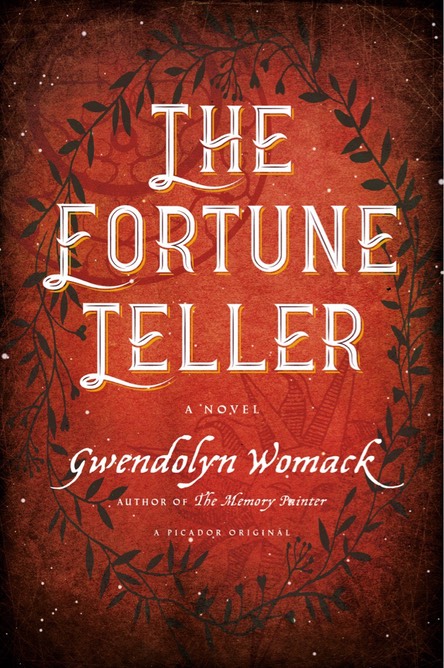 Semele Cavnow appraises antiquities for an exclusive Manhatan auction house, deciphering ancient texts - and when she discovers a manuscript written in the time of Cleopatra, she knows it will be the find of her career. The manuscript is more than it seems. Both a memoir and a prophecy, it appears to be the work of a powerful seer, describing devastating wars and natural disasters in detail thousands of years before they occurred, along with a deck of mysterious tarot cards, now lost to history.

The Fortune Teller will be out in bookstores and available online June 6, 2017. The book is now available for pre-order at 
We are featuring a clip (at the top of this page) from ANY IMAGE in this issue of Tarot Reflections. Send us your guess of what the clip is from…the page it appears on is acceptable. All correct guesses will be put in a pool from which the winner will be drawn. You do not have to be a member of the ATA to play or win, nor do you have to be located in the U.S.A. -- we are providing the gift card in digital form via email. All you have to do for a chance to win this prize is to figure out what card and deck the clip is from (or image and page, if the image is not from a deck) and email your guess to us at ATAsTarotReflections@gmail.com using your regular email system.
The deadline for entries is 9am Pacific Time on May 25, 2017. The winner will be drawn and notification will be made that day, so be sure to watch your emails for us to contact you to get your shipping information (and what name and location you prefer we use in the winner announcement)!
Please note the winner has up to the last day of the month to respond to the congratulatory email we send. Failure to respond will result in a forfeit of the prize for that month. Check your email and check it often if you enter the contest! We want to give away prizes! Only one entry per person, please. :o)
The answer and the winner will be announced in the June 2017 issue of Tarot Reflections! Good luck and have fun with the game!