Review by Terri Clement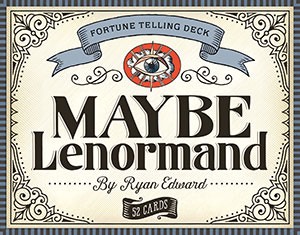 By Ryan Edward
Published by U.S. Games Systems, Inc.
www.usgamesinc.com

ISBN-13: 978-1-57281-833-0
ISBN-10: 1-57281-833-6

Retail U.S.: $19.95
Released 2016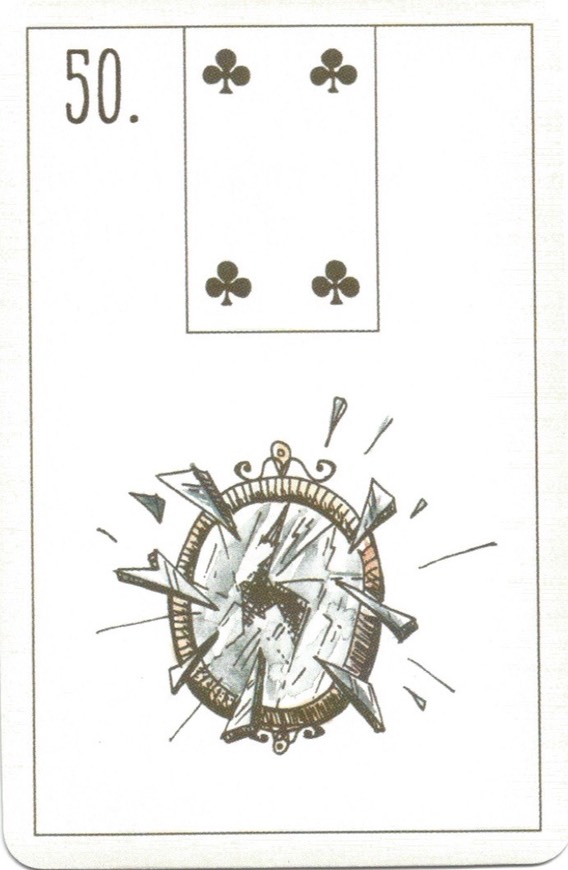 The Maybe Lenormand sure lives up to its title! Maybe it is a Lenormand. Maybe it isn't. The choice is yours. 

The adorable, yet very sturdy box has a super strong magnet and measures 5 1/2" wide by 4 1/4" tall. The box is shrink wrapped in plastic. Inside you will find the book seated on top of a plastic tray with two recesses. The deck divided in half; each also wrapped in plastic. There are ribbons in each recess to help lift the cards out of the box. The cards measure 2 1/4" wide x 3 1/3" tall.

The Maybe Lenormand has 36 traditional cards, adding 16 more to make it a full 52 card playing deck minus the Jokers. The added cards are Pig, Lion, Hands, Rose, Bacchus, Rapiers, Cats; Medal, Sick Bed, Eye, Flame, Cupid, Lightning, Broken Mirror; Train, and Safe. The deck can be read with or without the extra cards.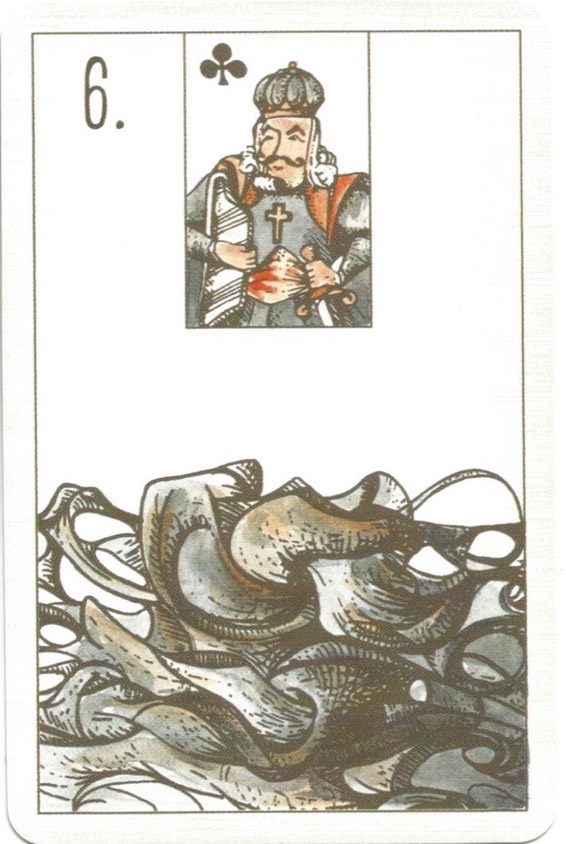 If you choose not to use the extra cards, you can simply remove them from the deck and place them in one of the recesses inside the box and put the traditional 36 cards in the other. The box will still close with the book inside. Smart thinking with this design!

The art is stylized and some cards may take a bit to figure out. The inspiration for this art comes from antique Lenormands, some of which also have cards that are not exactly clear.

I like that this is not a fluffy bunny deck. The cards that are meant to be dark are dark. There is no way that the Clouds card can be interpreted as soft as cotton. When you pull this card, things are stormy and you can expect gloom.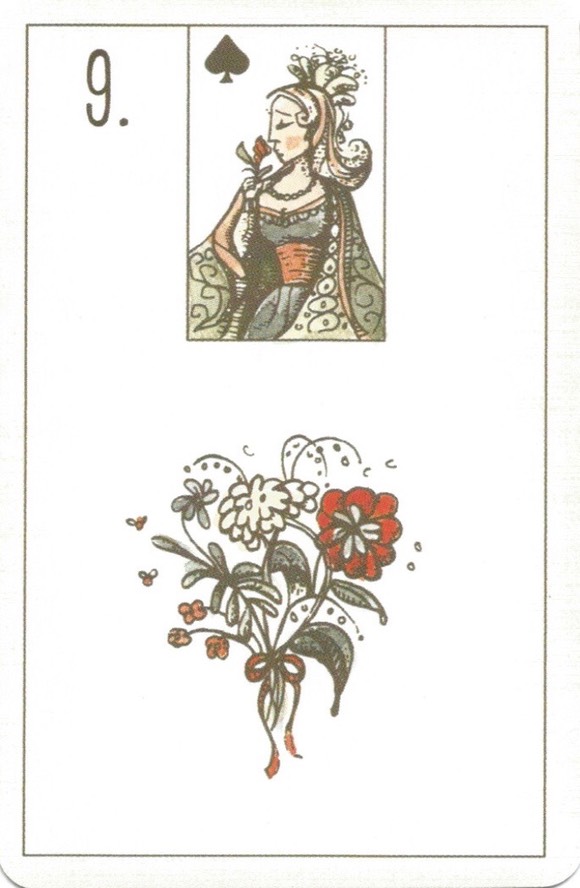 That being said, the cards that are expected to be cheery are. Look at the Bouquet card. It's beautiful and should put a smile on your face. Something good is coming your way. 
The guidebook has 72 pages, with 4 of them reserved for your own notes. The guide contains several example readings that will be very helpful for those new to the Lenormand.

In the interpretation section, you will find a full-color image of each card, an interpretation and a description of the person each card could represent.

The Maybe Lenormand is a fantastic reading deck whether you choose to use it with all 52 cards or scale it back to the traditional 36 cards.

Review copy provided by U.S. Games Systems, Inc.