June 2016
By Terri Clement

Using the Froud Faerie Oracle
By Brian Froud

June. This is wonderful time for the Fae. June 24th is Faerie Day! This is a day for wishes and dreams to come true. Put aside the mundane muggle world for just a bit and embrace the whimsy and the unknown. Maybe do something special for the Wee Folk on their special day.

Well let's see what messages the Fae have to share with us for the month...
The beginning of the month is a busy, busy time for everyone. You may feel that it is rush, rush, rush. You may notice that people in general are crabby and cranky no matter where you go. Shield yourself well before leaving the house. Surround yourself with loving and protective gold light. Keep this shield around you while you are dealing with the public.

This is an excellent window for the written word and communication. If you have any writing projects take advantage of this energy and crank it out. Get the words down, edit later.

The middle of the month is a time for incredible growth. It's time to do some soul-searching. Determine honestly where you are and figure out what you need to do to take the next step in your journey. Then take it!

During this same period you will also see very clearly through any b.s. coming your way. This is a great time for negotiating and coming to agreements. Read things carefully before putting your name on them. If you are dealing with any legal situations or working with a professional, expect a positive outcome. Speak your truth and expect to be heard.

The end of the month brings things into balance. Moderation in all areas is called for now. No crazy diets!!

Be sure not to run over the top of others to get what you want.

If you find yourself feeling blue get up and find something fun to do. Turn on some music and dance. Do something physical, maybe just get up and wiggle.

A good stone to wear or carry this month is Citrine.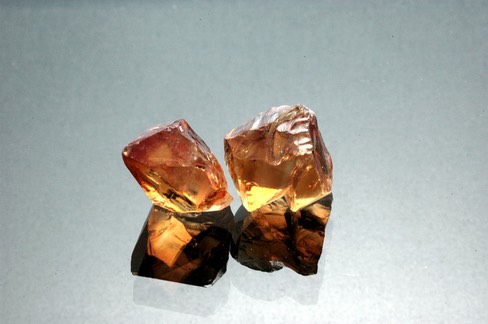 Citrine is an amazing crystal and should be in your collection. It is the stone of happiness, generosity, creativity, confidence, stability, energy, comfort, success, truth, goodness, and much more.
Citrine helps open the intuition. It can attract prosperity. It is a stone that imparts joy and enthusiasm. It can help to motivate and encourages self-expression. It might prove to be helpful for those who have fears, phobias,and/or depression as it releases negative energy.

This crystal can assist with digestive issues and ward off kidney and bladder issues. It can aid in balancing the thyroid.


*Healing properties are not intended to replace the advice of your doctor.

As always, I hope you find that this message from the Fae helps guide you through the ups and downs of this month! Remember to say a special little thank you to our Fae Friends for the guidance, insight, and entertainment!